New Year Ceremony Party of 2018
Sep 25.2020
New Year begins with new hope! New dream will spread out on the New Year! Days passed by, harvest time comes with new hope; we join together and work hard, moving forward for the good future. Thanks for all of you.
Laozi, an ancient China philosopher says that: All difficult things must be done easily, all great things must be done carefully. As long as we hold tight together, working hard step by step, keeping improved, the future of Vivicolor would be better and better.
On 8th Feb, 2018, New year ceremony party of Vivicolor was held in County Hotel, opening with the Speech delivered by General Manager Mrs. Ding Ning. The whole Ceremony was divided into 3 parts: Annual worker/Team Award, Dance and Singing Performance and Games.
Speech delivered by General Manager Mrs. Ding Ning
During the ceremony, no matter the dancing show, singing or games playing, all of our workers participated with their enthusiasm and full of talent. Vivicolor always provide their workers a platform on which each individual can fully exhibit their talent and individuality.
Dancing Performance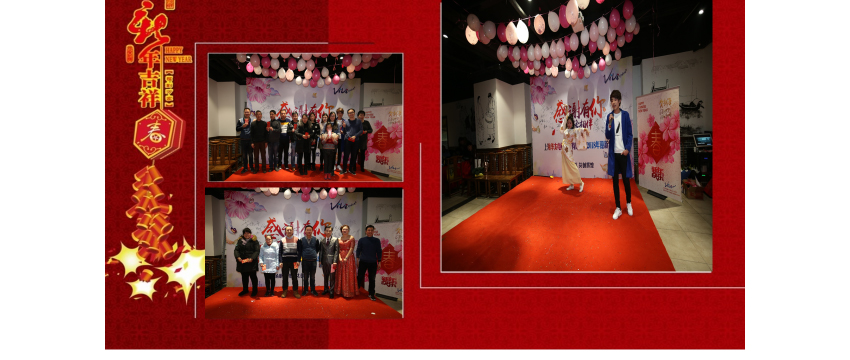 Performance and Lottery
Game playing and Lottery
Dancing Performance from Sales dept
Annual Excellent employee and Annual Excellent Team of 2017
Over the last whole year, we join together, working hard; live together, laughing loud. Each success comes out by our hard effort. Now the New Year is coming, but we cannot stop. We have to keep moving forwarder, under the lead from Mrs Ding Ning, join and work together, take the chance of new era, for a brighter and prosperous future.
BACK