Customs Leaders Visit Jiaxing Vivicolor, Care for the Development of Enterprise
Apr 15.2021
On the morning of April 14, 2021, Shen Weizhong, Deputy Director of Jiaxing Customs, along with the heads of Zhapu Office and the relevant departments, came to our company to give guidance and care about the operation and development of the enterprise. The General Manager Ding Ning, Deputy General Manager Xia Yichen, Cheng Zhong from Vivicolor received and accompanied.
Ding Ning, General Manager of Jiaxing Vivicolorr, reported to Director Shen that since the establishment and operation of the enterprise for more than a year, the import and export amount has break the record in our company history. The total import and export amount in 2020 is equivalent to about 260 million RMB. From the initial trial operation of one production line, the company has gradually expanded to ten production lines with an annual production capacity of 3 million.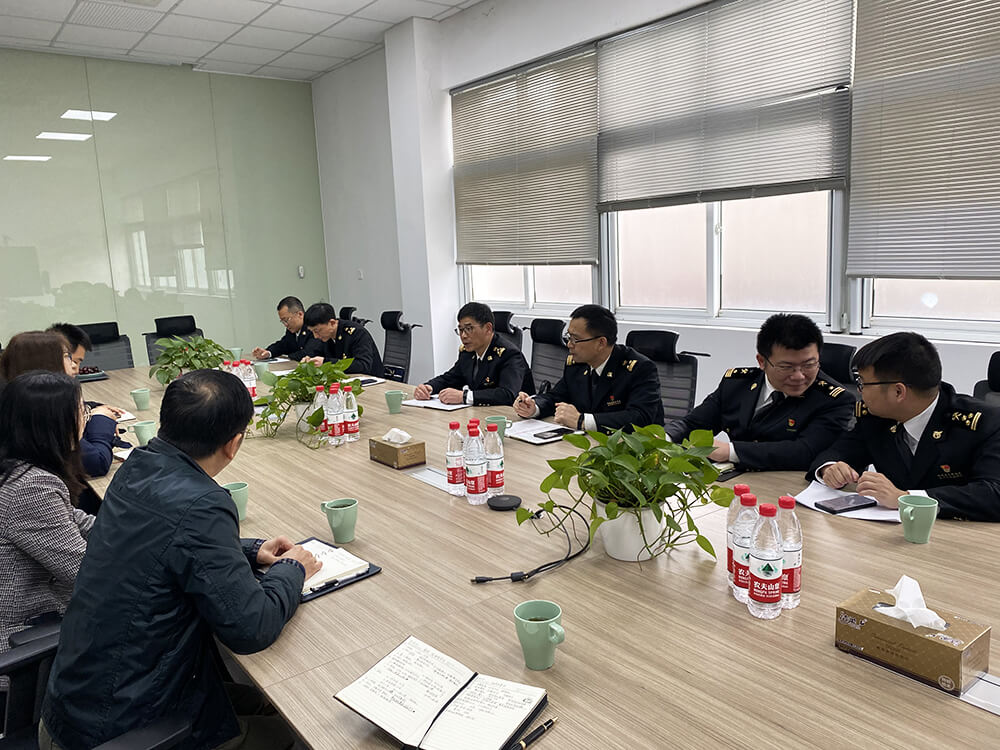 Director Shen concerns the problems in the development of enterprise deeply. Knowing that Vivicolor intends to import materials from air shipping due to the long periods of sea shipping can not meet the production request of increasing orders, Director Shen said that if the company encountered any difficulty in customs inspection or clearance through Xiaoshan Customs in Hangzhou, Jiaxing Customs will try its best to help the company communicate and assist Xiaoshan Customs to understand our project enough , so as to accomplish customs clearance smoothly.
Vice GM of Jiaxing Vivicolor Cheng Zhong is explaining the cartridge process to the customs leaders
BACK